Arivu-Disha is a two-pronged program to improve learning outcomes and career prospects of school children in Karnataka. This program is being led by Headstreams, funded by the Mphasis F1 Foundation and supported by Phicus Social Solutions.
Our association with this project was in  bringing alive the learning program content for school children in an artistic and aesthetically pleasing manner using their imagination and creativity. We looked at creating content that allowed the academic and life skill curriculum of the 5-7th grade to be met used arts based interventions.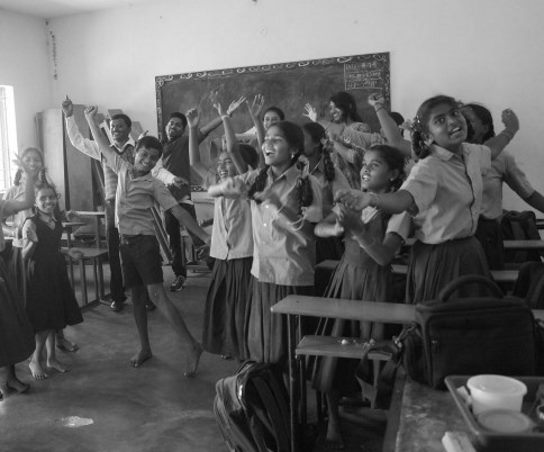 The learning outcomes that the content was designed to achieve were:
To gain the ability to make associations with mother tongue and English words
Recognize some words in English and make some attempts to read unknown words using initial sounds.
Respond to English words and sentences used in class/school, and home, in English
Give Introductions, Identify immediate surroundings, talk about likes/Dislikes & hobbies.
To improve the vocabulary of the students.
Work on sentence construction skills and speak coherently.
Describe through words and expression.
To follow simple instructions.