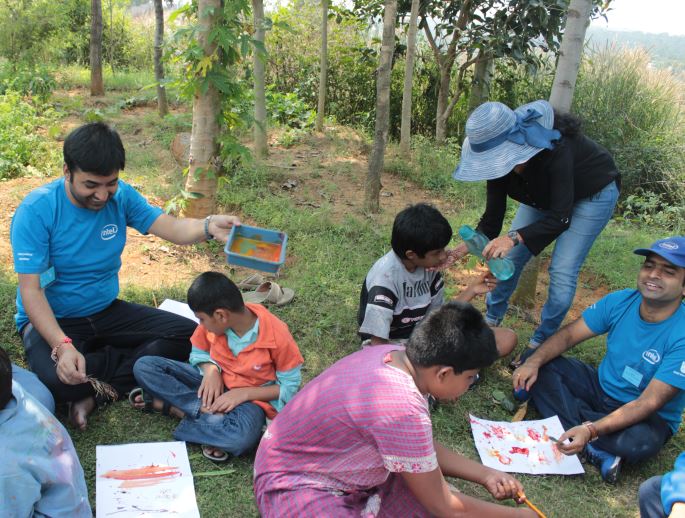 CREATIVE CONNECTIONS
When it comes to working together as a community to build an inclusive ecosystem, there isn't a one size fits all approach. So all of our corporate programs and workshops are customized individually. The arts inspire this process by providing infinite routes to understand and respond to the world we live in.
If you are a corporate body looking to do any of the following, reach out to us:
Awareness and building practices on Diversity and Inclusion
Building teams that are practice inclusion.
Want to focus and build on employee satisfaction and morale, but not sure where to start
Creative thinking and Innovation
Focus on creative problem-solving techniques using arts as a medium
Increase employee motivation by getting them to contribute their time as a volunteer in social activities.