Inspiration is where the dialogue between arts and business often begins. A gradually increasing number of corporations have begun to understand how essential inspiration is to creative development and to recognise that the arts are uniquely placed to help them to tap into it. After all, the key currency of the arts is inspiration, inspiration of thought, emotion and action.
The arts sector has other, equally important, lessons to share with business. As companies become increasingly reliant on their people to give them a competitive edge, they need them to be increasingly committed, motivated and resourceful. These attributes are all becoming more and more difficult to foster in the present job climate. However, they are attributes that the arts sector enjoys in abundance and consequently they provide another area of expertise that they can share with the corporate world.
Through our program Creative Connections, we engage with corporations to work with diverse audiences using the Arts. One of our key focus areas is to build lifelong partnerships with compassionate individuals by introducing corporate citizens to the goals of a socially inclusive society.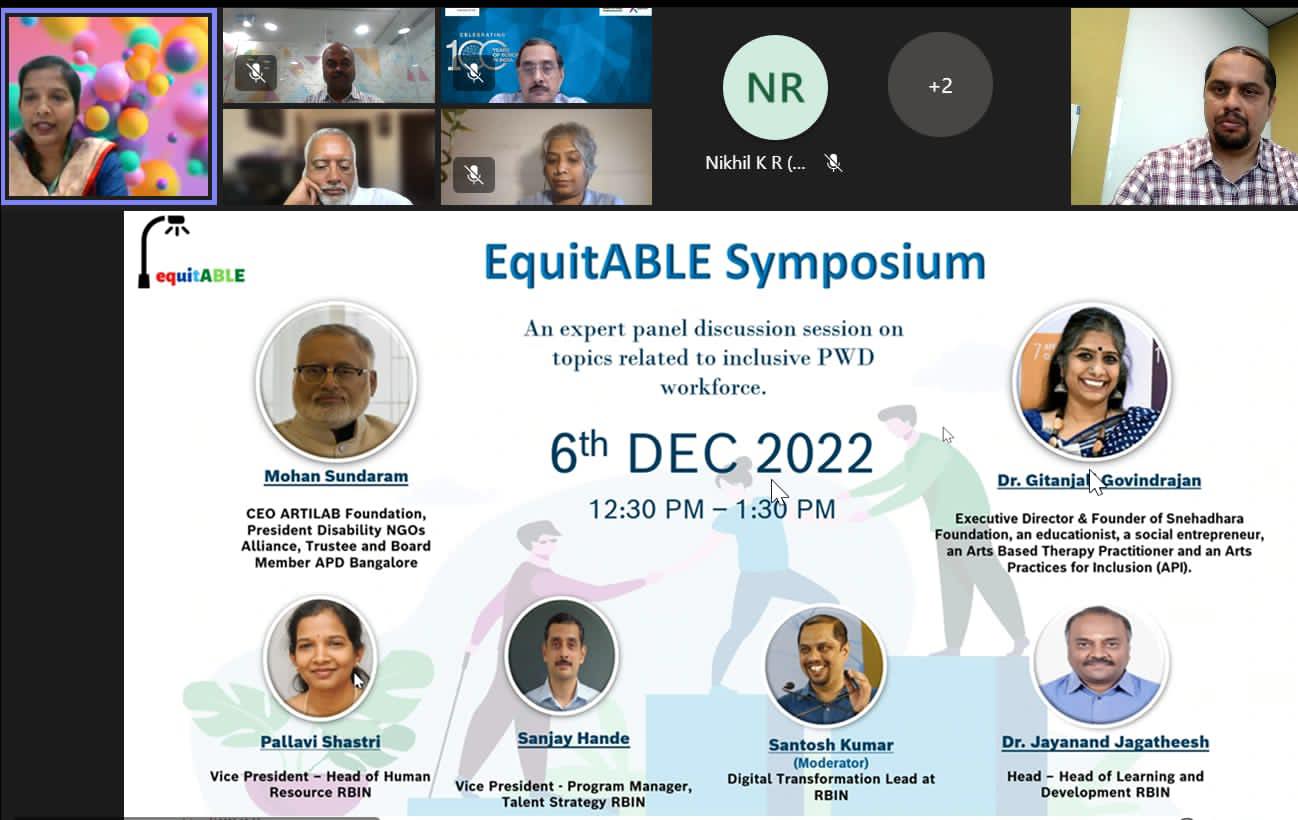 Our Founder and Executive Director, Dr Gitanjali G Govindrajan was invited to the EquitABLE Symposium panel with BOSCH as part of Bosch's Diversity and Disability Week to discuss the topics related to inclusive PwD workforce.
The panel sought to understand what does Diversity and Equity entail and understand the challenges that people face with Physical and Intellectual Disabilities at the Education and Skilling end. 
Our Executive Director and Founder, Gitanjali Sarangan was at the Diversity and Inclusion panel at Instahiring, 2020 which was this year's grandest TA tech event.
In her classic style they got them to dance saying.. "We need to practice inclusion each day by stepping out of our comfort zones".
If you are a corporate body looking to do any of the following, reach out to us

Awareness and building practices on Diversity and Inclusion

Building teams that practice inclusion

Want to focus and build on employee satisfaction and morale, but not sure where to start

Creative thinking and Innovation

Focus on creative problem-solving techniques using arts as a medium

Increase employee motivation by getting them to contribute their time as a volunteer in social activities.