Virtual Gurukulam
The word 'continuum' means a process which has a distinct start and end, but varying shades of beginnings and endings in between. The 60-day lockdown by the Government of India is but one of those shades in the continuum of compassion and care Snehadhara pledges to offer the children and adults who call Snehadhara their school. Sitting in our respective houses, we may be physically distant, but we are together in our hearts.
Snehadhara is proud to announce Digi-Akshara- Virtual Gurukulum, a one-month training programme for creating and facilitating E-learning Spaces for people working with children with learning and special needs.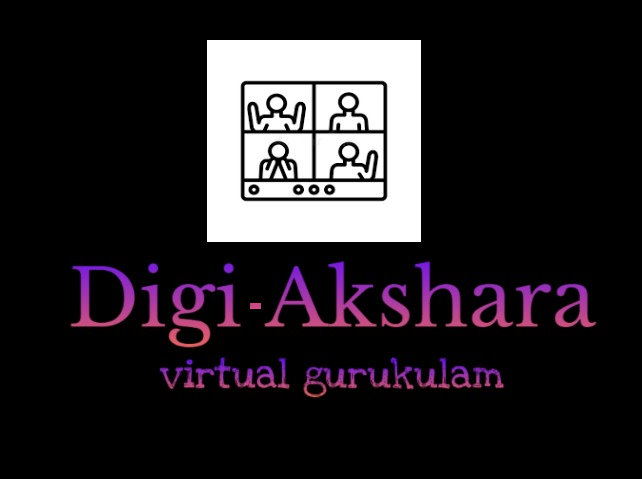 Intent of the Training Programme
The COVID-19 situation has given teachers, practitioners and facilitators the additional responsibility of ensuring that the learning process is seamlessly carried out, in the absence of their usual tools and techniques. How does one teach children with disabilities without being able to reach out to their sensory perceptions? Without the hug of a teacher or the guiding hand of an arts facilitator or the physical presence of a practitioner, children with disabilities often feel very disoriented and unhinged, while trying to process new information through an unfamiliar medium.
E-learning has emerged as the solution to teaching problems, but also thrown up newer ones. After all, e-learning isn't just about making hardcopy material ready for online versions. It requires rewriting the order of your syllabi to fit the digital format, while foreseeing newer challenges and obstacles for the student and the teacher. This has to then be backed by training of the teachers and support staff for this new pedagogic practice. Alongside this, a strong data capture mechanism needs to be instituted to track and follow progress by the team.
The intent of Digi-Akshara is to replicate as far as possible the environment of a physical classroom, especially for children with disability, to retain continuity for the child. COVID-19 isn't going away soon, and social distancing will be the norm for at least 50% of the time. Thus, it is important to have a curriculum and content that allows the faculty to segue from a physical to the virtual mode without losing any desired outcomes for the child.
Digi-Akshara helps you recreate classroom experiences virtually, optimise the use of digital media and hone the sensitivity required to help students transition into this new setup. While recreating the same experience it is important to to not simply reproduce with the existing didactic pedagogical method but to innovate and bring in new and creative way for a "ubiquitous learning"
Digi- Akshara is a programme that attempts to train parents into facilitators, teachers into researchers and students of literature, support staff into willing participants in an unfamiliar space, and special needs students into the most unlikely heroes of our times.
Training Content Design
Digi Akshara covers the following in a systematic and structural approach to enable the participant to create an e-learning space for children with disabilities. This program is a comprehensive journey that allows the participants to gain insights into many aspects of teaching by providing them with experiential tools to create holistic e-learning spaces for children with special needs.

Module 1
1. Understanding and Setting up of Virtual Classroom : 2-4 hours based on level of technical proficiency.
2. Norms and regulations for Online sessions and security protocols: 1 hour
3. Know your learners and reinforce their capacity to learn creatively: 1 hour
4. Preparing the physical environment and the art of setting intentions: 1 hour
Module 2
5. Designing Through the ARTS: 2 hours
6. Teaching Techniques for different art forms-visual arts, dance and movement,music,storytelling.: 4 hours
7. Kitchen-sink way of teaching gardening,cooking,DIY online: 1 hours
8. Design thinking towards session structure eg: One-on-One Session,Group sessions,Group Circles,Theme Parties and Celebrations. : 4 hours
Module 3
9. Skillful instruction delivery: 1 hours
10. Planning for Online Sessions and Procuring Material: 2 hours
11. Executing an online session: 2 hours
12. Keeping and increasing the learners engagement and motivation: 1 hours
13. Moderation, Facilitation and Co-facilitation: 2 hours
Module 4
14. Setting up mechanisms for constructive feedback and self evaluation: 1 hours
15. Dos and Don'ts for online Sessions: 1 hours
16. Handling copyright for online sessions
17. Sample list of Online Individual and Group Activities.
18. Sample session plans
19. Sample Materials list
Module 5
20. Demo sessions and practicals: 2 hours
21. Observation session with feedback from trainers: 2 hours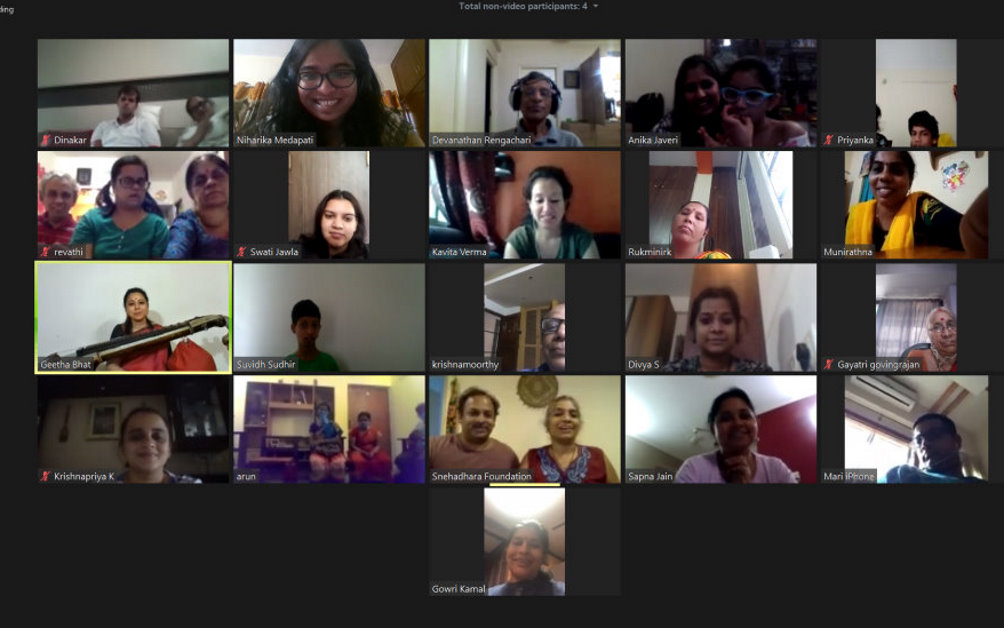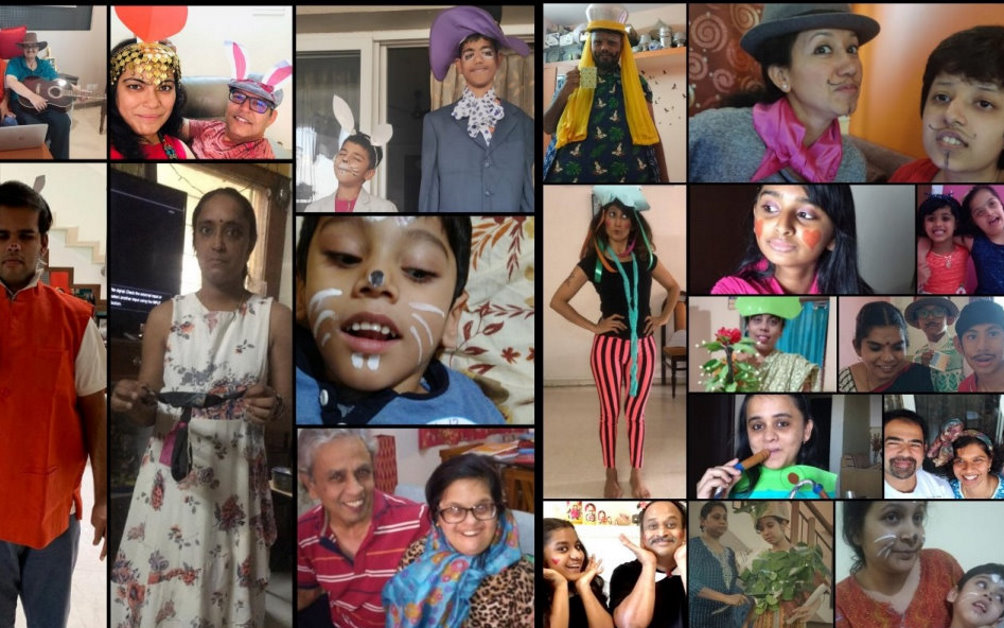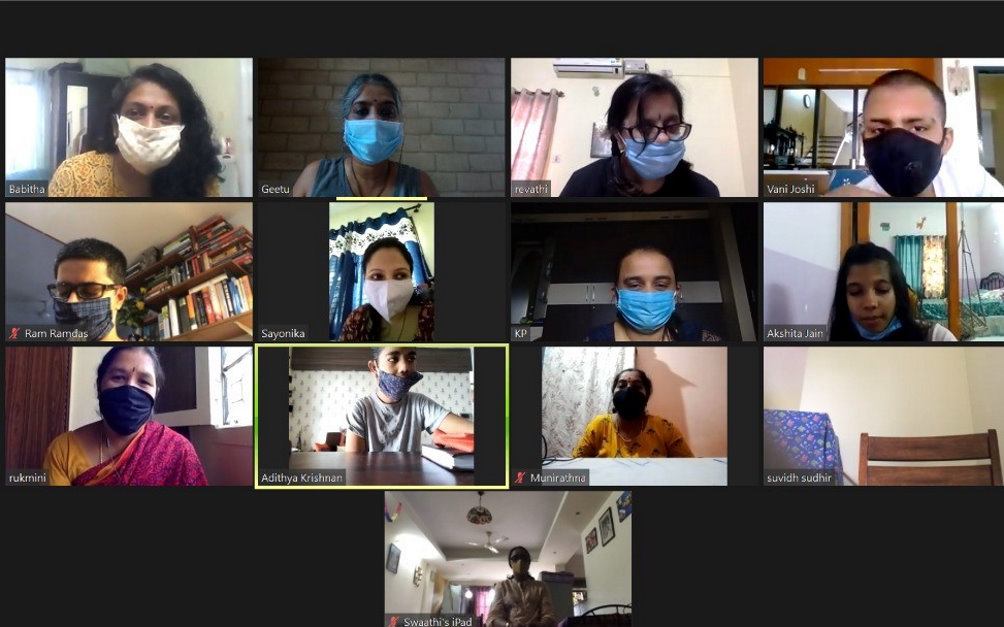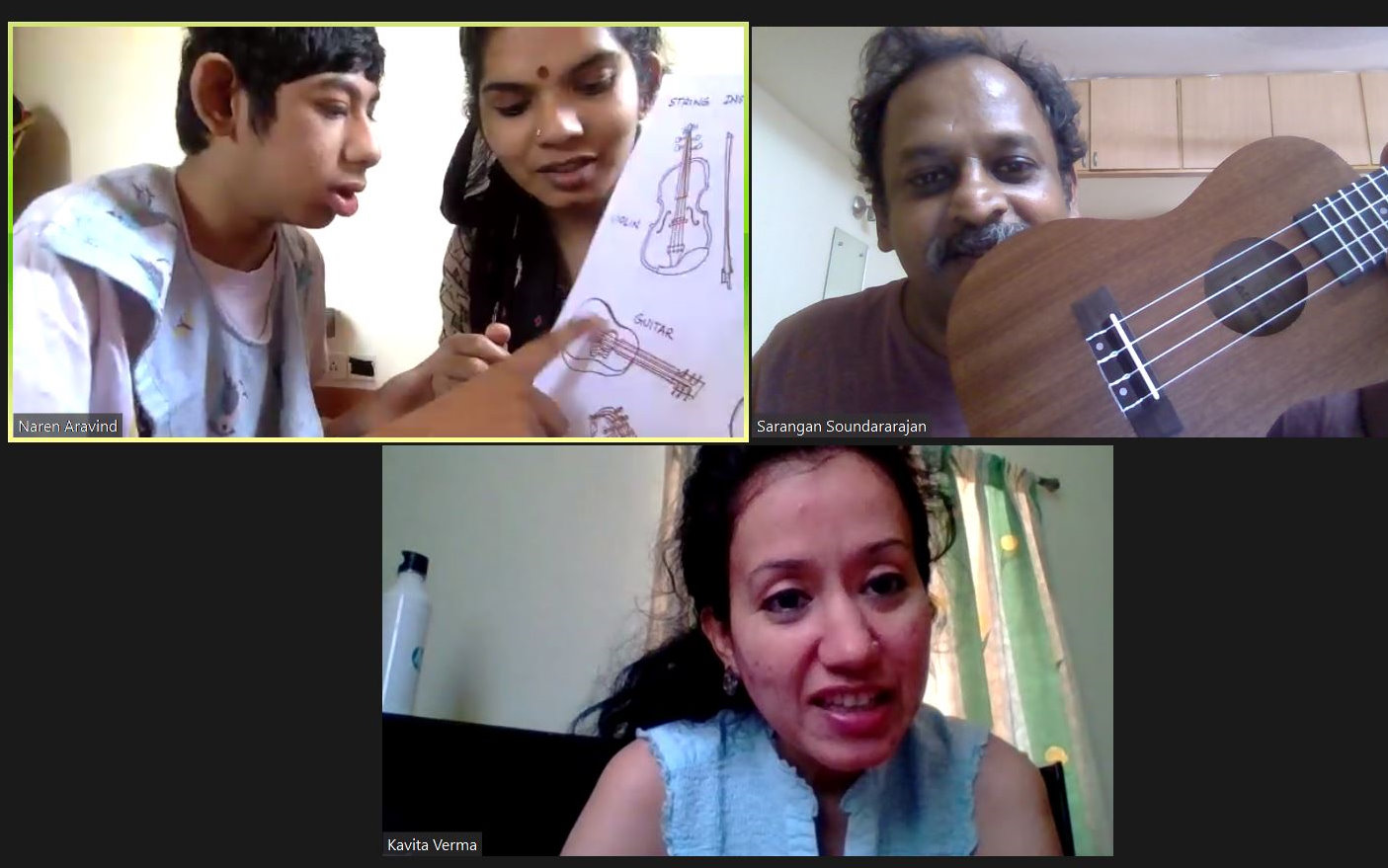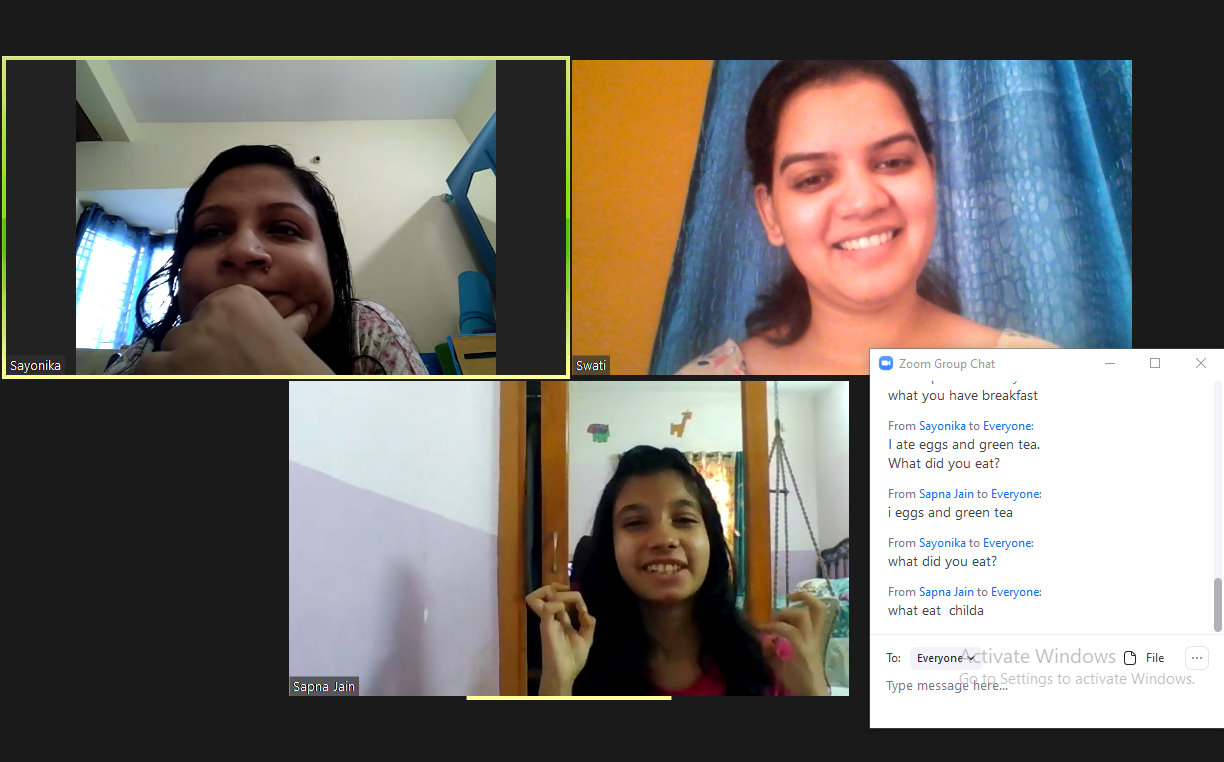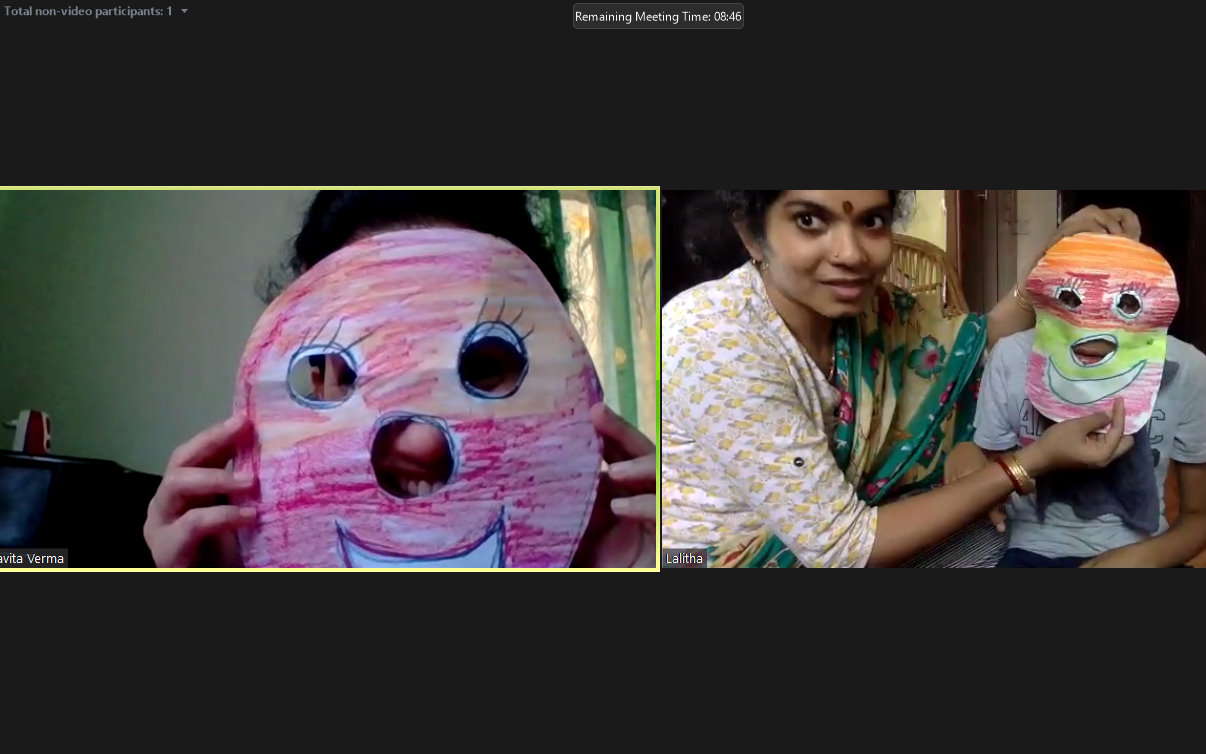 Details of the Training
This training programme is open to facilitators, special educators, teachers working with children with special needs in learning centres and inclusive schools.
The training of 5 modules will be conducted over weekends (Fri-Sun) or weekdays (Mon-Wed-Fri) for a duration of one month.
The training format includes online sessions with the participants over three consecutive/alternate days, observations and practical learning for the participant by being a part of virtual classrooms facilitated with children with disabilities by the team of Trainers and observation and feedback sessions by the Trainer on sessions facilitated by the participant.
The training programme will be conducted virtually via a licensed online platform.

The batch size is 10 participants maximum.

The cost of this one-month Course is 10,000INR. This is inclusive of the demo practical sessions and the Trainer observation-feedback sessions.

The fees need to be paid at the time of confirming the admission.
Course Team
The Course team along with Gitanjali Sarangan, Manjari Vishnoi, Sayonika Sengupta and Babitha Bhaskaran will have facilitators with years of experience in working with special needs and those who have trained and facilitated the e-learning virtual classrooms at Snehadhara's Direct Care.


For any further details or queries, please feel free to reach us on 9880114551 or 9611348339.

Do drop a message on WhatsApp if you are unavailable to reach us during the day as we are in trainings and sessions all day. One of us will get back to you by the end of the day.
We at Digi-Akshara believe that in these changing times, the economy will also be in need of a revamp. Arts-based education, through the e-learning format, will power the creative economy.
Register to apply and know more