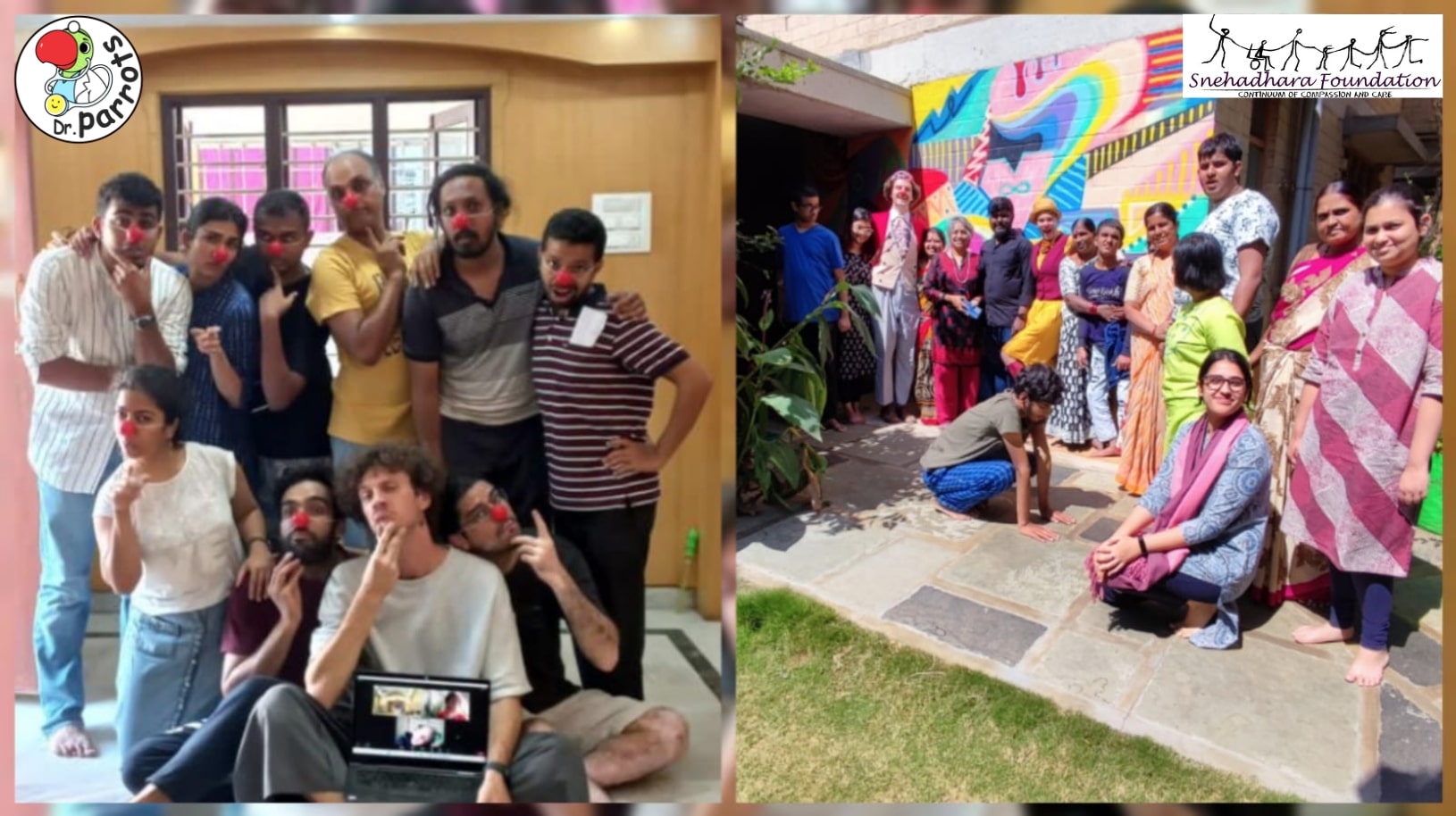 Snehadhara collaborates with Doctor Parrots- an initiative that works in its unwavering commitment to fostering holistic health through healthcare clowning. Doctor Parrots has 10 Healthcare clowns working as volunteers and guided artistically by Igor Narovski, Artistic Director of "Dr. Klauns" in Latvia, and Suzie Ferguson, Artistic Director of "Hearts and Minds", Scotland.
What is Healthcare Clowning?
One of the definitions says that clowning is "a childlike state of generosity and spontaneity"!
Healthcare clowning is a form of expressive therapy that uses the skills and techniques of professional clowns to support and comfort patients in healthcare and reduce anxiety and stress. However, in India, it is at a very nascent stage and very few attempts have been made until now to apply the wonderful art of clowning to help patients in need.
Doctor Parrots' Collaboration with SF
The healthcare clowns at Doctor Parrots will be collaborating with SF and will start the work with various healthcare and outreach spaces. They will also be working with the children at our Nelamangala campus, at our flagship programme for inclusion-Sangam and within the Government Schools we work with.
Our partnership with Doctor Parrots signifies a shared dedication to promoting overall wellbeing, love and happiness. Together, we aim to infuse hospitals and healthcare facilities with moments of joy and respite, recognizing the healing power of laughter and positivity.