What is it about a story that makes us want to listen to it?
It is not something that can be explained but it has to be experienced. This holds true for all that has to do with Arts as well. It transcends time and space, with imagination set afloat, no limit to where one can reach. As a storyteller, with every word an unthreaded map follows- a key for listeners to open their mind to a treasure trove of journeys.
At the Foundation, teachers and facilitators celebrate Teacher's day a bit differently. Along with it we also celebrate International Literacy Day through the 'One Day-One Story' campaign.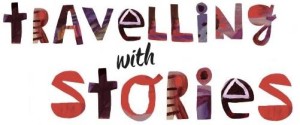 Each year we set out with a story, drums and songs, to reach out to schools and organisations around South Bangalore. Our intent is to use the arts; in myriad possibilities, whether to build acceptance or make connects within communities.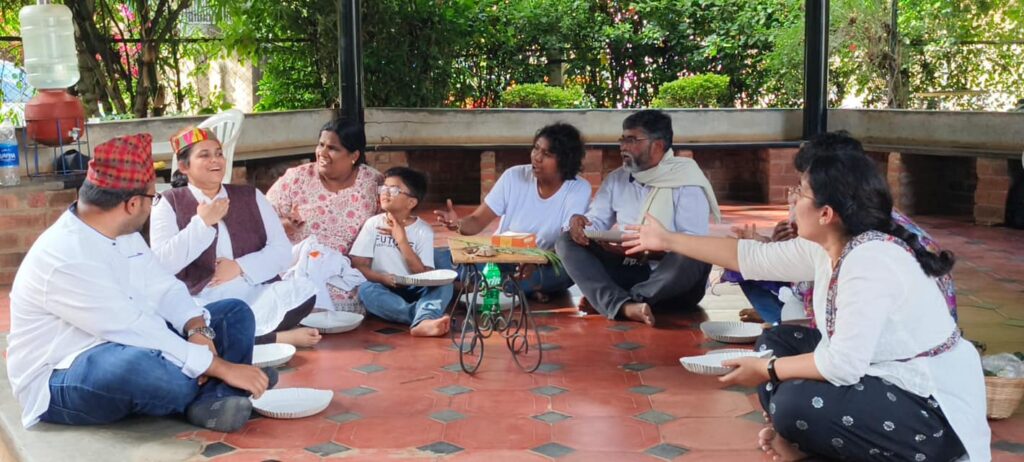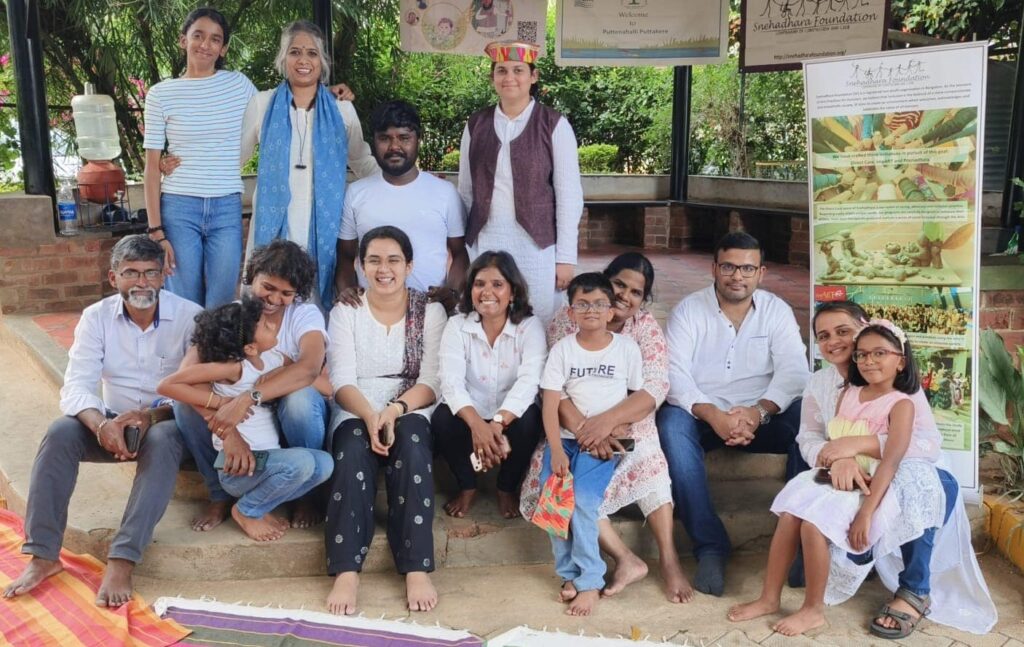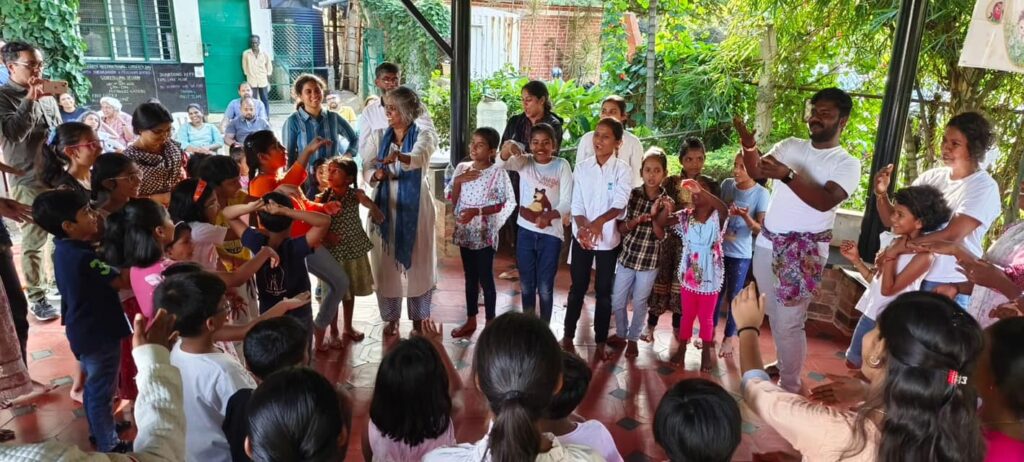 Snehadhara Foundation was at Puttenahalli Lake for the 'One Day One Story' event organised in collaboration with PNLIT and Pratham Books to celebrate World Literacy Day, marking our 10th year of this event together. The calm waters, serene green scapes with quacking ducks and chirping birds would be our home for an hour of storytelling with drama, song, dance and play. Two beautiful stories were showcased this year – 'Hakeem's Hiccups' and 'Hello Sun'. From the hakeem plagued with a case of the never ending hiccups to the little boy's endless bright sunny smiles, the Snehadhara team enlivened the pages of the storybook and drew the audience into their world.
To know more: Click here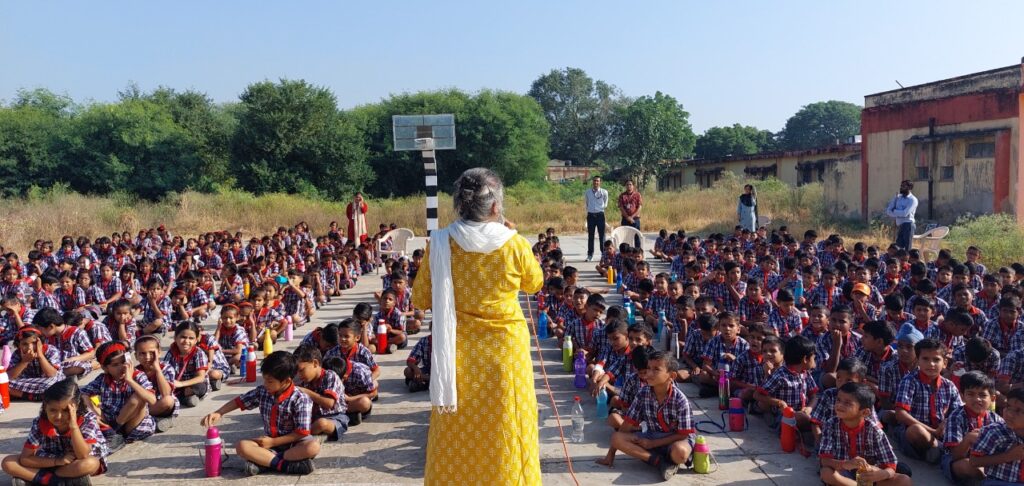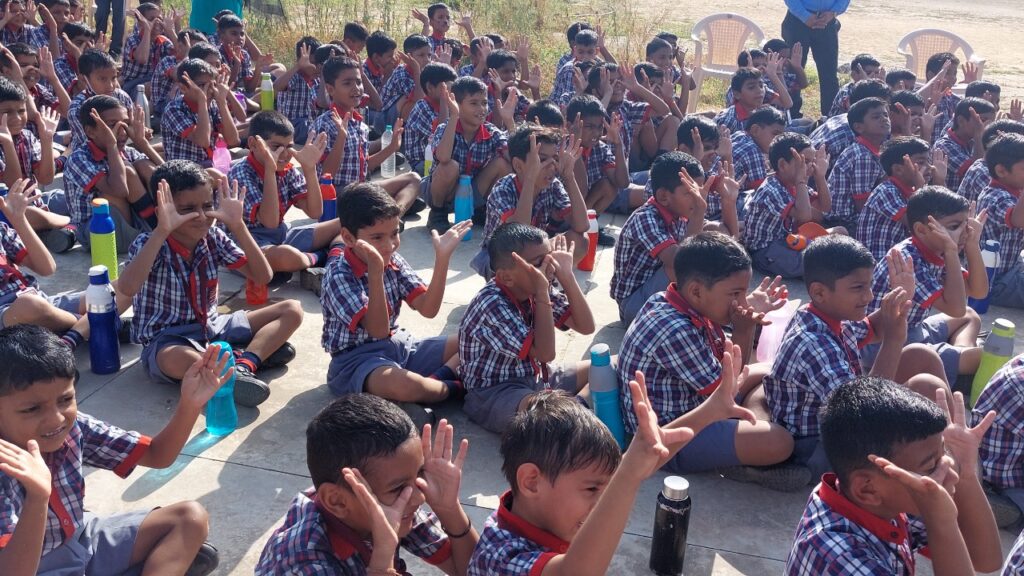 Our strive to Travelling with Stories reached all the way from Bangalore to Rajasthan this year! Our Founder and Executive Director, Dr. Gitanjali, did a storytelling session with children from Grades 1-5 at the Kendriya Vidyalaya, Itarana, Alwar. The group was thoroughly engrossed with the story as they went on an adventure to find out who Beauty aka Sundari was, and where had she gone missing. Whether it was the children enacting parts of the story, or singing along with the radio that Beaty loved to listen to, the entire group was captivated with the tale.
Watch the story: Click here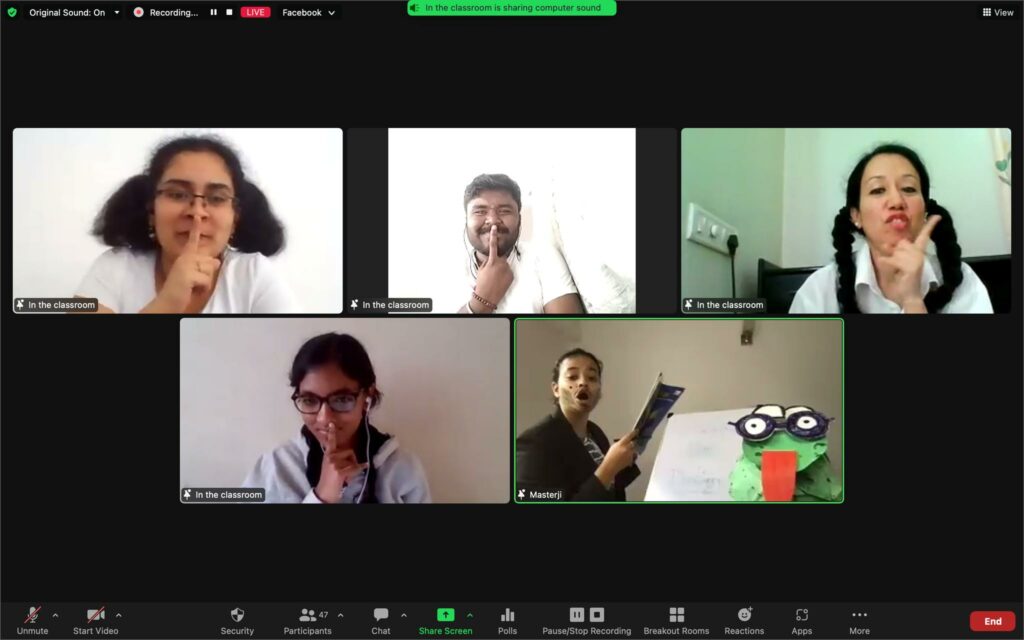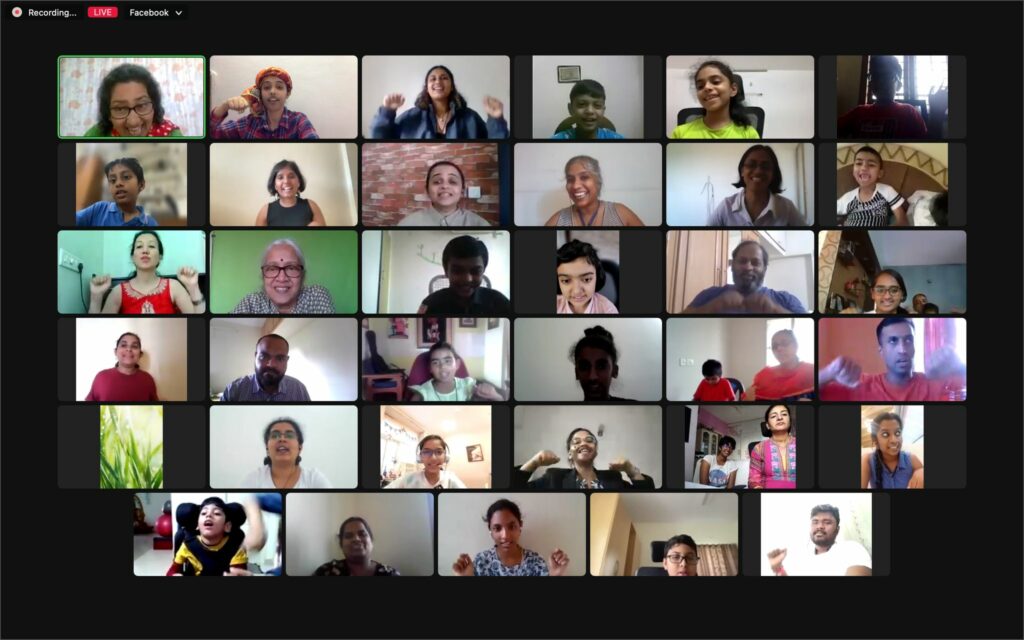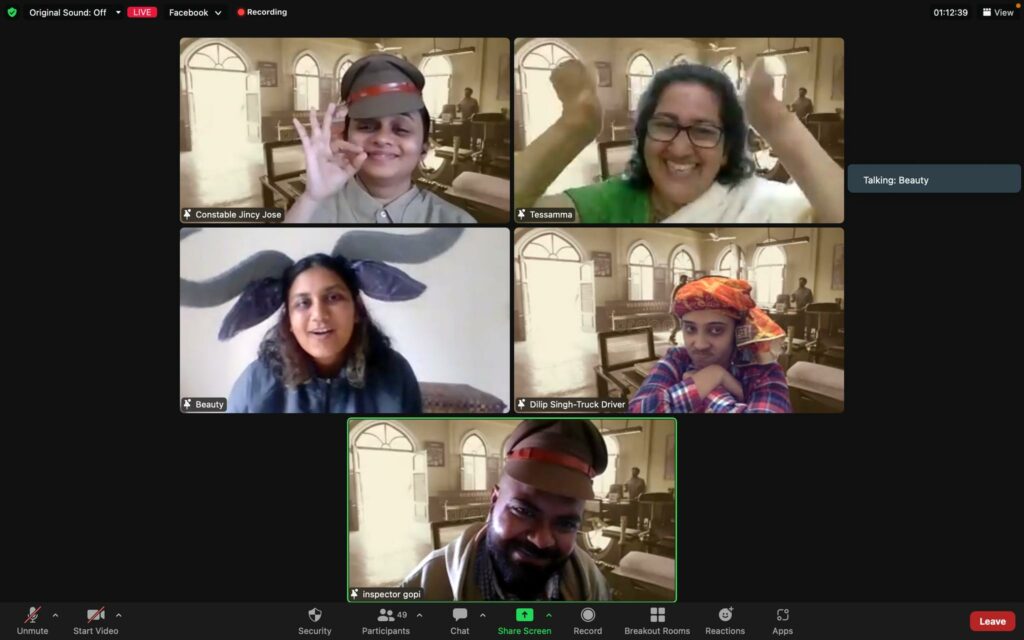 Storytelling is what brings ideas to reality and what transports us from reality to the magical world of the mind and stars. Our stories for this year – 'Croak' and 'Beauty is Missing', were brought to everyone through the larger-than-life enactment by the team on the online medium. From travelling through classrooms on rainy days to sailing across backwaters to reach beautiful buffaloes in small villages, we did it all through the spectacular dramas that unfurled.
Watch the stories: Click here and here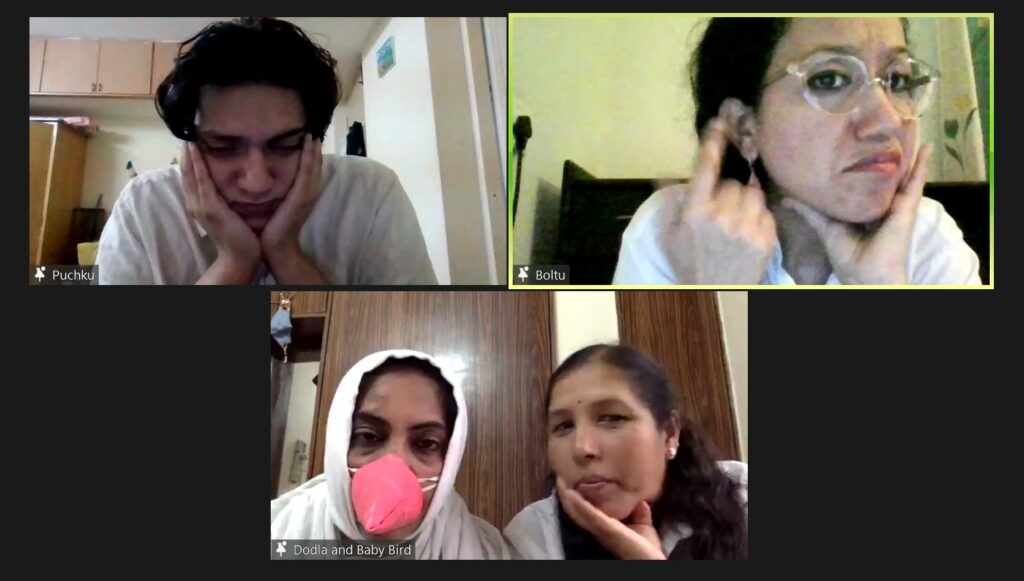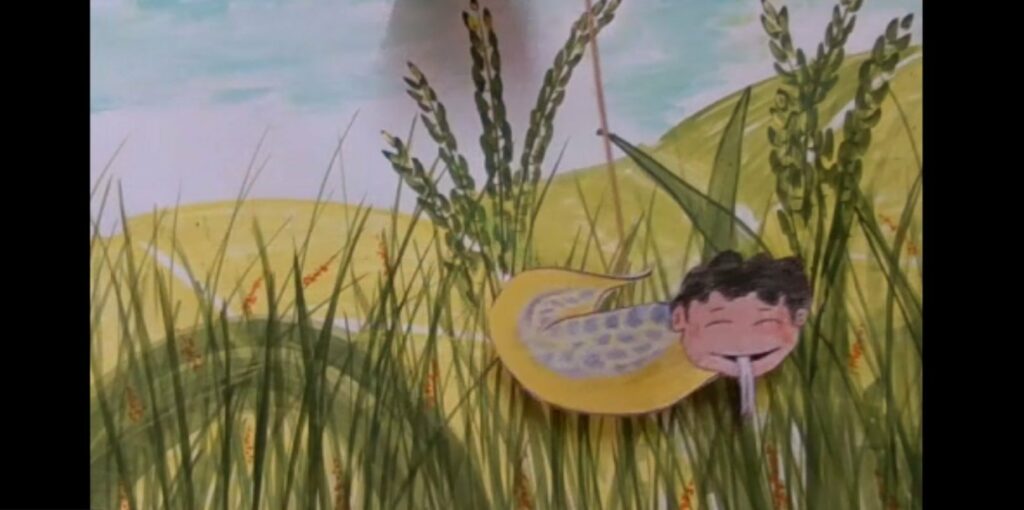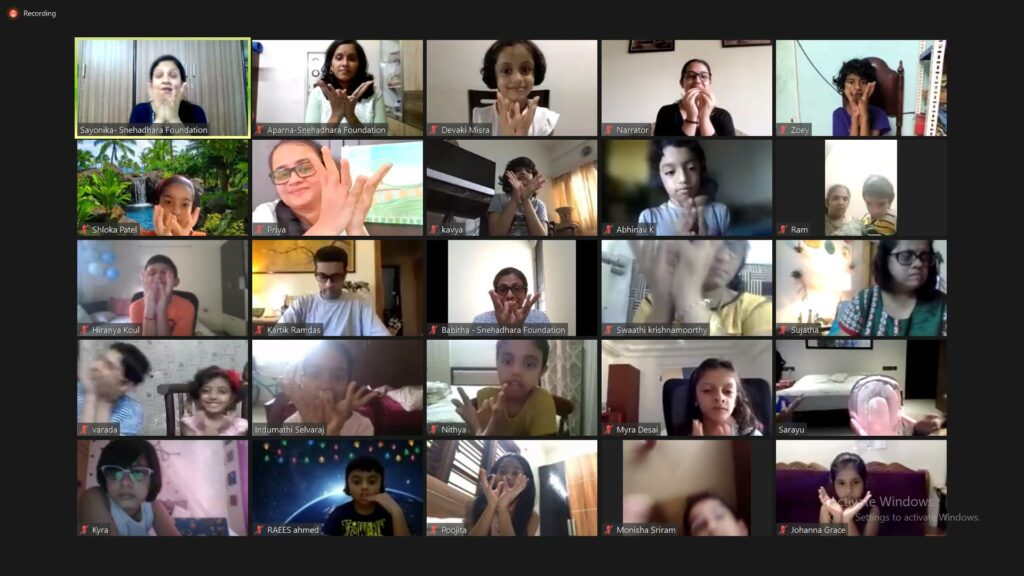 In 2021, we played our part in the 'One Day, One Story' event in collaboration with Pratham Books and PNLIT through an online adventurous hour we had with our protagonists- Satya and Puchku – in the stories 'Satya, Watch Out!' and 'Puchku Seeks A Song'. The stories were delivered classic SF style- making the best use of the arts. The first one made fabulous use of storyboards and puppetry to masterfully deliver the plot and had us spinning, gliding, slithering, and leaping along with our boy Satya, while the second story saw the facilitators reliving their childhoods in demeanor and attire- the full shebang!
To watch the stories in action: Click Here and Here
This year, we are so stoked to be back with Pratham books and PNLIT to rejoice in an online storytelling session. We had double the fun this time bringing to over 65 children from across the country not one, but two stories delivered online through an interactive session. The Girl who could not stop laughing and the Angry Akku enthralled the group and kept them asking for more. Each year we set out with a story, drums and songs, to reach out to schools and organisations around South Bangalore. This year our intent to use the arts in myriad possibilities, whether to build acceptance or make connects within communities beautifully manifested online.
To know more: Click here
This year, Snehadhara Foundation and Community Drumjam Foundation collaborated to create a vibrant world of wonder, rhythm and imagination through the story of Kottavi Raja and his Sleepy Kingdom. Together we celebrated International Literacy Day, through 'One Day-One Story' campaign, for communities where we stride together. The story took off from PNLIT, Puttenhali Lake and traversed through the worlds of children and the elderly at Konankunte Govt Primary school, Jayanagar parent association, Snehadaan, Bosco girls home, Sunbeam, Desire Society, Nightingales Centre for Ageing and Alzheimer's and Nightingale Sandhya Kiran. The connection, the response, the participation from each group was a story in itself.
Celebrating International Literacy Day through 'One Day-One Story' campaign, our group ventured out with puppets, drums and a couple of songs, to travel with the story 'The Elephant Bird'. We ventured out to Govt schools, Shiva Balayogi Ashram for senior citizens, Ramana Maharishi Ashram for the visually impaired, Snehadaan-a community care centre and Puttenahalli Neighbourhood Lake Improvement Trust witnessing throughout the joy and laughter.
This year we reached out to at least 1000 children and adults. We began this journey with visiting the apartment communities of some of our children and taking the story to government schools, old age homes, orphanages, organisations working with children at high risk. 'A boy and his drum' took a journey quite its own into the realm of drama, songs, drum beats; each aspect infusing fresh energy that did not let the tale get stale for the audience and especially the storytellers who reinvented with each telling. We took the story to Hulimavu Government school , SJR Luxuria , Snehadhaan, Mantri Residency,Shiva Bala Yogi Old Age home, Sunbeam, Child Fund Association and Meenakshi Residency.
Stories live when told. The story telling event at the Puttenhalli brought alive 'Sringeri Srinivas' from a popular story, The Annual Haircut, to about 90 children in the school. The lead up to the event saw a voice session with the children of the school as the children from the centre prepared the props for the event.
We set out with a story, a pot-puppet, drums and a couple of songs, to reach out to schools and organisations around South Bangalore. The book chosen for this year's campaign was 'Paplu, the Giant' – written by Ramendra Kumar and Illustrated by Zainab Tambawalla. Paplu, the giant was our teacher's day gift to the lives of many who have shown us ways of seeing and learning. Paplu travelled to Jayanagar Parent Association, Mysore Educational Welfare society, Brindavan Education Trust, Belaku Shishu Nivasa, BMES Byrasandra and the government school in Uttarahalli.